---
LilyPond – Music notation for everyone
---
LilyPond
LilyPond
... music notation for everyone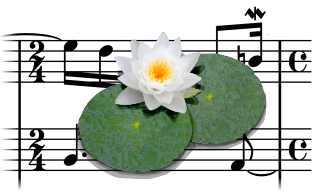 LilyPond is a music engraving program, devoted to producing the highest-quality sheet music possible. It brings the aesthetics of traditionally engraved music to computer printouts. LilyPond is free software and part of the GNU Project.
Beautiful Sheet Music
LilyPond is a powerful and flexible tool for engraving tasks of all kinds, for example classical music (like the example above by J.S. Bach), complex notation, early music, modern music, tablature, vocal music, lead sheets, educational materials, large orchestral projects, customized output, and even Schenker graphs.
Browse our gallery of Examples and be inspired!
---